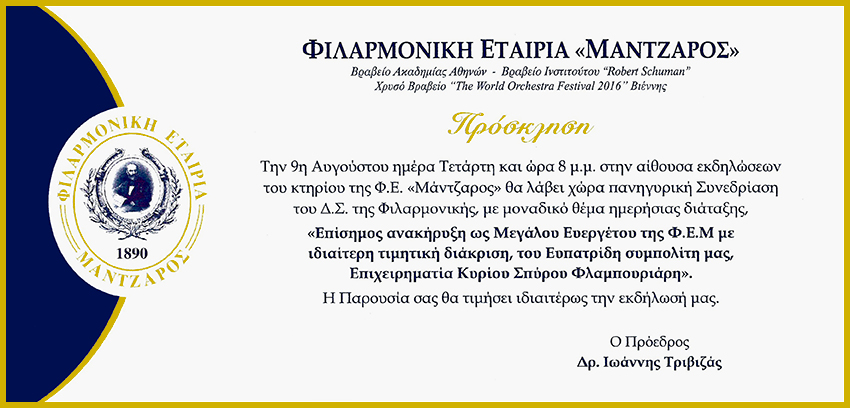 INVITATION
At 8 p.m. on Wednesday, the 9th of August 2023, the Directors of the Mantzaros Philharmonic Society invite you at their Events Hall to celebrate the due recognition as their Great Benefactor of special honorary distinction of our fellow citizen, Count Spiro Flamburiari.
Your presence will make our event special.
The President
Dr Ioannis Trivizas
Mantzaros Philharmonic Society's event in honor of Count Spiro Flamburiari was very successful. A lot of very important people from Corfu attended and appreciated the entire event, which included the unveiling of the Count's portrait by Spyros Sourtzinos and music performed by a group of musicians from the Mantzaros.